Services
AAVO is beside you at every stage of your project.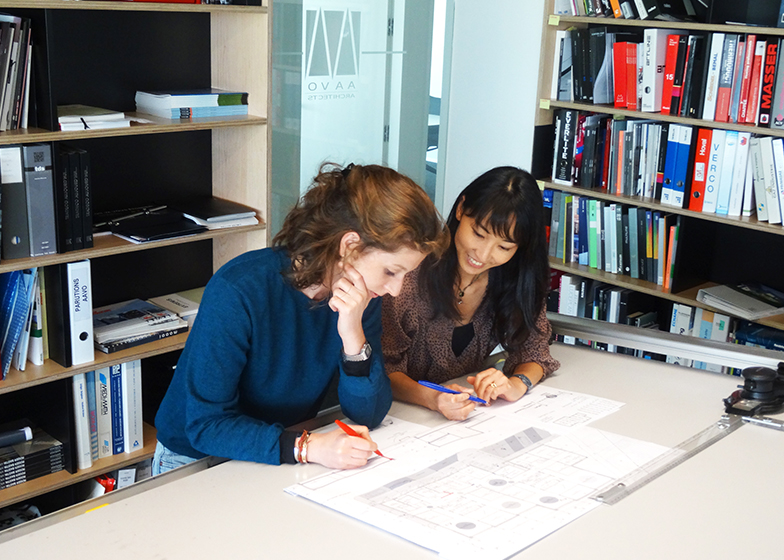 Complete survey of environmental / urban planning permits
AAVO will be beside you from A to Z: from the first sketches to acceptance of the work, including the planning permission. Obtaining a permit is a key step in the progress of a construction project. Its establishment requires special attention in terms of regulations, standards for the implementation of the project in its context. Obviously our employees regularly update themselves on the evolution of these elements to offer you a complete follow-up : making contact with the municipal and regional administrations, the fire services, the water management organizations , coordination of mobility studies in conjunction with an approved office to carry out a PEB study.
BIM
Building Information Modeling / Management is a suite of programs for modeling information and data relating to a project.
AAVO masters BIM for the creation of digital and parametric models in 3D but also exploits the advantages of collaboration and data transmission with the various partners involved in the execution of the project, customer, engineering offices, contractors and administrations.
Each project actor finds added value in its use. The graphic, constructive and technical levels overlap to target any conflicts between several elements and thus optimize the construction process.
The generated model will then be entrusted to the customer who can use it as a tool for overall building management. Each data can be extracted, modified and reimplemented. This model aims to understand architecture as a complete object, to make it energy efficient and sustainable.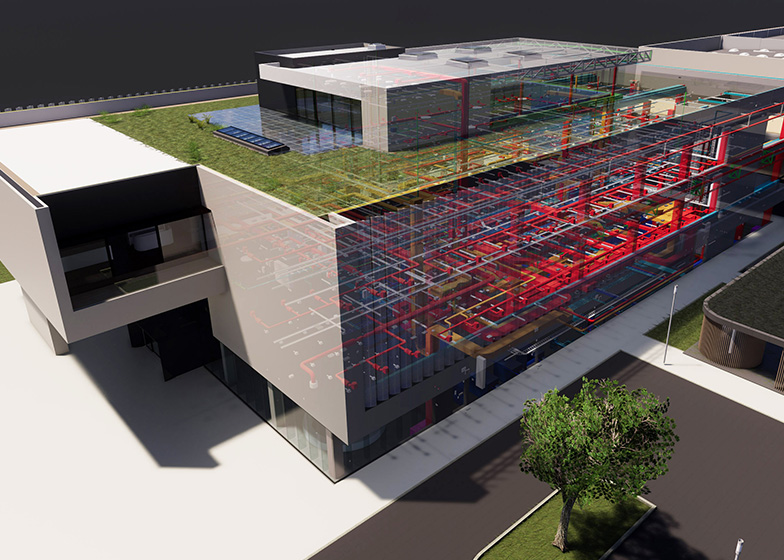 New technologies
The introduction of new technologies represents a real asset that will strengthen our human capacities. The means available to communicate the assets of a project are multiple and must be able to adapt to the interlocutor. AAVO's infographic tools allow you to understand beyond the detailed plans, the future aspect of the project outside and inside views but also by means of models produced by 3D printers and laser cutters.
The use of drones to capture a site or a completed project also allows for unprecedented communication. Trained pilots within the office have a class 1 remote pilot license and use quadcopter or hexacopter drones equipped with HD cameras.